mastermines articles.
The Latest News from Mastermines - New Energy Minerals
May 30, 2019
4
We called the current over-supply back in early 2018. Then in early February this year, we called Q4 of this year as a time for lithium's second coming.
There are no fancy charts and wild future projections behind what we write. It's a matter of reading and digesting everything you can find. It's a feel of the market that comes from hundreds of small pieces of information.
It's not living in the present, or the current quarter. It's as much about sentiment as fact. Feeling the headwinds and the changes to strategies and consumer sentiment.

If you missed our previous articles they can be found here.
https://mastermines.global/articles/lithiums-second-coming/
https://mastermines.global/articles/lithium-second-coming-cycle-of-the-giant/
In this article we discuss some of the current issues that we think so many investors and industry leaders are yet to fully comprehend.
Of course it's disruptive
I've already mentioned the disruptive nature of new energy over coming years. We're early in the process but when real disruption hits, it will hit hard and fast. After all, how many readers have seen more than a pitiful number of adverts in the mainstream media? How many have even spotted an EV in a car dealership, other than Tesla? How many have a friend with an EV telling them how good it is?

"What really makes disruption, is the compounding growth of excitement that inevitably reaches the point where supply can no longer prevail over demand."
Diesel is Dead
Well we all know about diesel-gate, and how many of the major auto groups we trusted that cheated the system. What you can be sure of is that they learned a valuable lesson. The truth eventually comes around and the financial price they have to pay can be huge. Diesel is dead and it's not coming back. More than that, it now forms a new echelon of auto management that now know what they need to do to embrace the future.
Hybrid is Dead
Well Toyota can scream hybrid and fuel cells as much as they like. Anyone that thinks running two technologies in a car makes economic sense is seriously deluded. That includes Toyota management. Hybrid was never more than a steppingstone and it will die a similar death to diesel.
A Changing Consumer
There is a growing group of consumers that want to take charge of their own energy consumption. This group is prepared to pay more for both the environment and the feeling of being energy independent. They basically just want to give the finger to big oil and big coal. They are growing as a group every day and looking for more ways to embrace new energy. They encourage their friends and it's almost like a mini feeder system into disruption.
A Changing Auto Industry
Let's not kid ourselves. Big auto never really wanted EV's. They had a whole financial model built around ICE's. The thought of huge investments in an area they felt was still evolving felt risky. It was little more than a mild threat to their comfortable existence. Then along came Elon Musk and China, forcing them into action.

They are still trying to come to terms with the changed environment. How to move from a traditional auto company to something akin to an auto and smart phone combo? How to re-balance their financial models without high service costs? How to explain mums EV school runner beating their high-performance ICE at the lights? How to develop a new technology company, far above anything they have developed previously? So many questions and such difficult answers.

So, while a few short-sighted analysts called a simplistic oversupply what was really happening simultaneously is that VW group and others, finally bit the bullet and started the process in earnest. They did so because they were forced to. Because they finally understand that BEV's were a future they simply could ignore no longer.

Then we consistently hear how EV's are too expensive. How battery costs must reduce before they become mainstream. Personally, I don't believe it. Once developed, EV's offer a simple platform that can work over multiple model designs. Simple and effective for mass production over an entire range. Sure, if you throw in development costs, they may sound expensive, just as the first smart phones were.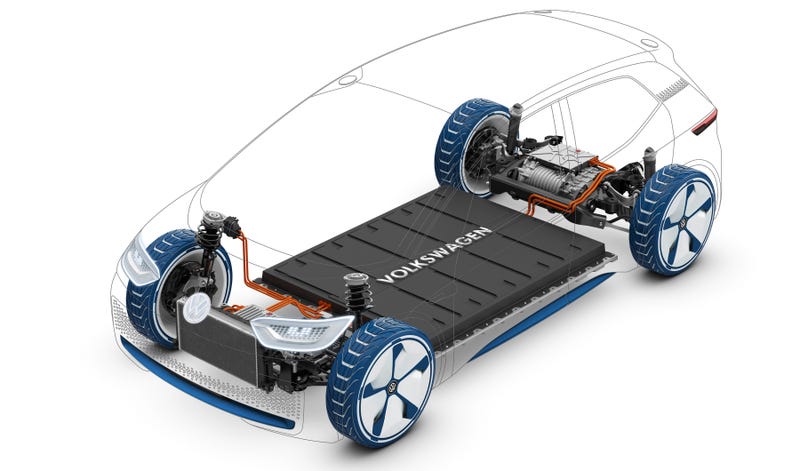 It's Not Just About EV's
Battery storage both at domestic and grid scale has been little more than an experiment to date. Wang Wei of CATL recently described battery storage over the past few years as being more at a demonstration application stage, and he should know. The world market is simply huge. Probably beyond what we can currently imagine and it's likely going to have the same disruptive momentum as EV's.
That momentum will intern pressure a Goliath such as Shell to rethink their future corporate strategy. What will happen to fuel stops? How will they cope with restaurants and shopping centres providing free EV charging to entice customers? What happens when most homes have chargers, or their employer provides facilities to staff? Of all the players, big energy probably faces the most difficult challenges. If they don't start reacting soon it may be too late.
Not Just Another Mineral or Metal
Here's where I think we have two groups of investors and industry leaders. For the investor there is still a relatively small group that gets the big picture. The wider investment community doesn't get it all. It's where the nonsense tsunami of oversupply really comes into it. Sure, we have had oversupply this year. It's been largely on the back of increased output from Australian Spodumene, and it was a lot of new supply to swallow.

Against that back-drop, what many investors do not consider is growth. Let's suppose that we knew iron ore usage would grow by 30% or even just 10% per annum and compound over the next decade. What would happen to iron ore stocks? This is not about this year. This is about the next decade. Wesfarmers did not look to invest in lithium for this year, or even next. This is about to become a firestorm in my opinion, and we see the storm as likely to really gain momentum in Q4.
Bottleneck or Oversupply?
When we said oversupply in early 2018, we could see it was unavoidable. We still have some oversupply now, although there are signs we're bumping around the bottom. If we look at pre Q4 on a pure supply and demand basis,
it looks boring for investors.

This is not a new energy oversupply. It's a temporary oversupply of lithium. It's not a lack of demand, rather bottlenecks in the supply chain. A lack of lithium processing capacity. A lack of high-quality batteries. A lack of manufacturing and development capacity by big auto. That bottleneck will change as we move through the disruptive cycle. By 2021-2023 we may again be facing lithium shortages, just as big auto wants to fire the gun.

Take Porsche for example. They planned a production for the Taycan of 20,000 – 25,000 units p.a. As of March they were sitting on expression of interest deposits for 20,000 vehicles, even though customers have not seen the final production version. That has left Porsche wondering where the additional manufacturing capacity could come from.
In light of the extraordinarily high level of demand, we will increase our production capacities. If there are waiting times, we might take the opportunity to gently introduce customers to the Taycan; so for example, we could make a Panamera plug-in hybrid temporarily available to customers before they receive a Taycan. But right now we're awaiting the start of production before we talk about specific delivery times. CEO. Oliver Blume – Porsche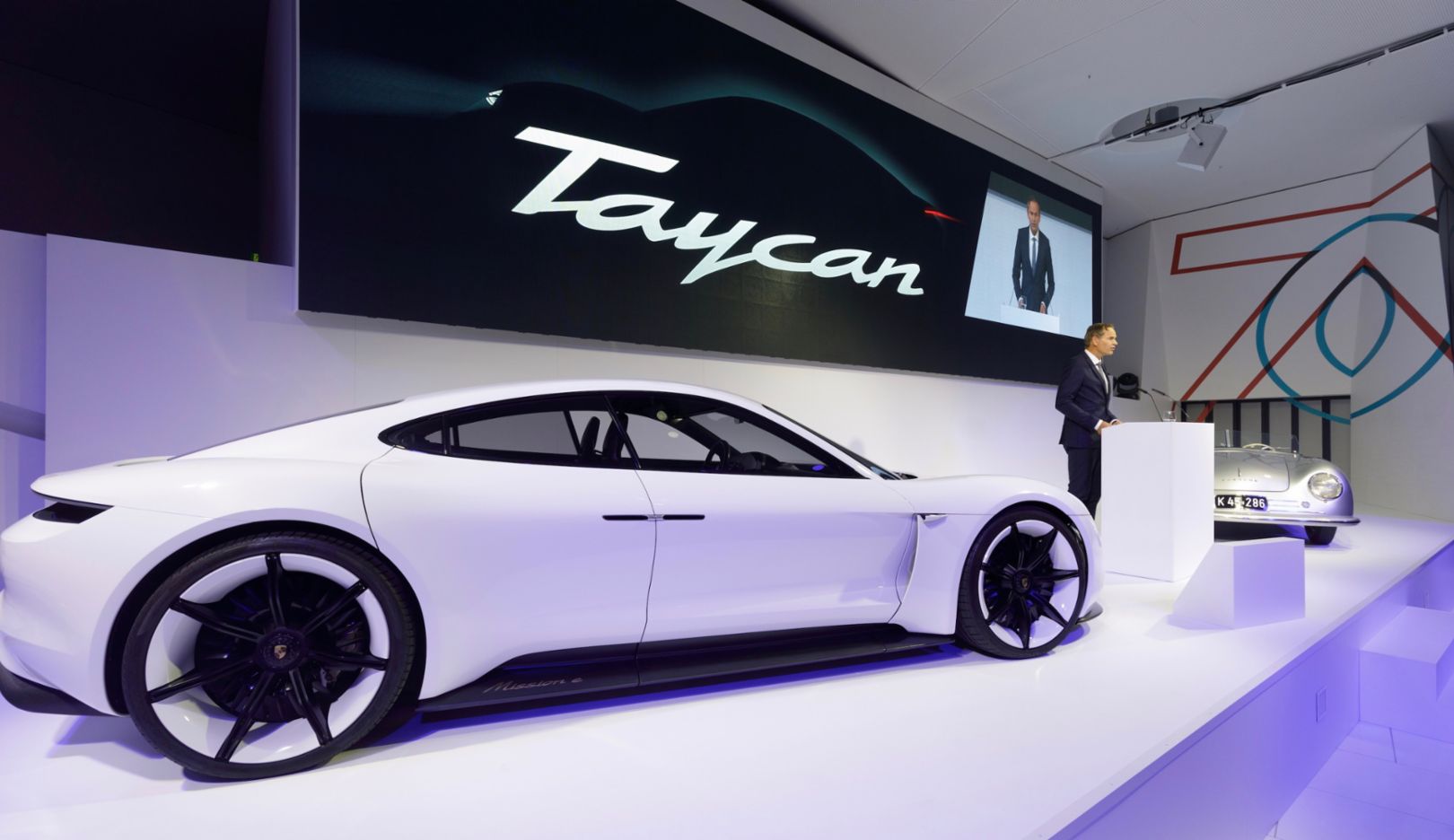 Hurricane or Tornado?
The overall build-up of new energy could be described as a hurricane about to hit. We have the heavy rain but the real storm is menacing and we consider it a time to batten down the hatches. That means checking our investments and looking where it's likely to hit first. I'm not focused on today. I want to see a low valuation with high potential and I'm happy to be patient…
A key difference for lithium is the Tornado in the room. A takeover or major alliance could happen at any time and that's what we're really looking for. The icing on the cake. Never did I expect to be able to buy again at current lows, and we continue to buy. It's about the first time we've ever changed our normal strategy of buying early and buying once. Of course it can be boring, but behind the scenes of new energy we feel the pressure rising, a little more air in the balloon and wait for the pop.
END.
Articles by Mastermines are general opinions for discussion only and not investment advice in any form. Please seek independent advice from qualified financial advisers in your country. Mastermines or its staff and affiliates may hold investments or consult to listed entities that have exposure to markets, minerals or entities mentioned in articles. Readers should consider that there could always be a conflict of interest in any and all articles by Mastermines.
Every effort is made to provide reliable and accurate information to those people interested in new energy. However, we recommend that readers consider information and opinions from a variety of sources. In addition, articles or opinions on this site are intended to discuss new energy minerals and development from a global perspective. Information provided is not a facility or service targeted at any particular country or jurisdiction.
Please note that Mastermines' articles are our own opinions and not subject to payment or input from others. Currently, we do not intend to introduce paid subscriptions. In addition, we write articles as conversational pieces. Our aim is to discuss information, ideas, theories and opinions of battery technology and battery minerals to interested parties. 'New Energy' is an unfolding story, the market will shift along the way and so may our opinions and investments. Please read the disclosure of both our investments and consultancy, which are updated on a monthly basis.